Wisdom Journey is like sitting down with a friend for a cup of coffee and sharing secrets and encouragement. Inspiring and helpful, if you're down or feeling adrift, read this book! If you're in a good place and want to share the experience, read this book!

M.M., West Chester, OH

Do you know that feeling of amazement when someone is able to put into words that which you have been thinking or feeling? Concepts become real after they have the validity of words. That is how I felt reading "Chapters from the Farmhouse Journal".

C.H., Denver, CO

This book is a must for any and all people going through life's amazing journeys and seeking a way to find peace during them.

K.R., Florence, KY

Anyone who has risen to a challenge of the heart, or is navigating the complexities of leaving a marriage will enjoy this read. A wonderful book to curl up with and feel like you have a friend speaking your language on every page!

M.A., Fayetteville, AK

The unexamined life is not worth living, said Socrates. Reading Laura's book stimulated me to examine my life more thoughtfully, as I'm sure it will others.

J.L., Na'alehu, HI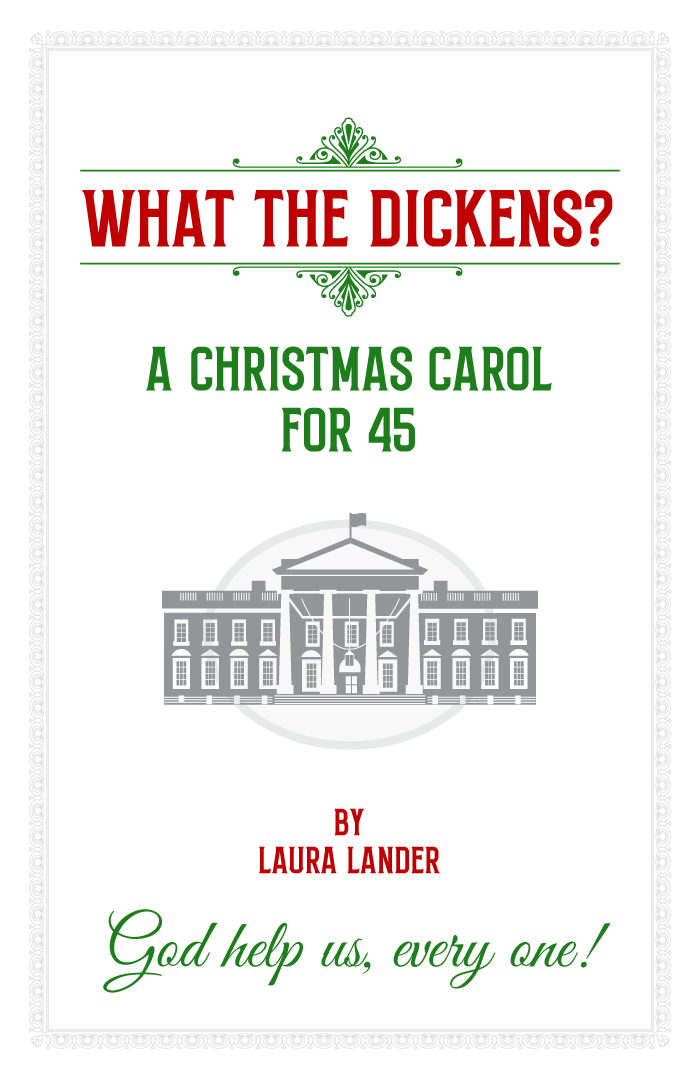 Featured:

What the Dickens? A Christmas Carol for 45
Rumors of the ghost of Abraham Lincoln walking the halls of the White House abound. Famous persons who have lived or stayed in the White House have reported feeling a distinct presence of his spirit or even sightings of his figure. It is suggested that Lincoln comes back particularly whenever the country is in peril. Thoughts of these apparitions put me in mind of another famous haunting, that of Charles Dickens' character Ebenezer Scrooge in A Christmas Carol. An imaginative weaving of the two together in this particular time of peril in our democracy has yielded the following narrative.
Read Now
---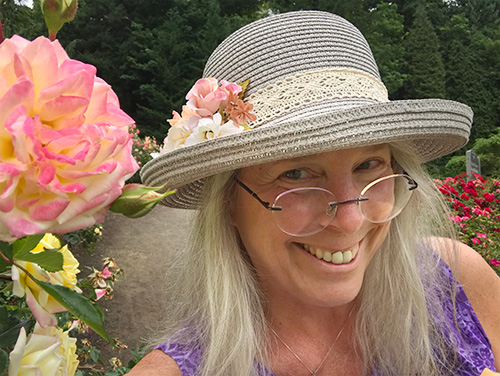 Born in the Midwest in 1956, Laura was raised in a literary and musical family of Italian-American-Celtic heritage in which creative pursuits were encouraged and being loud was the norm.
Upon leaving home she devoted herself to four years of inner city volunteer work, then married, reveling in the joys of being a fulltime homemaker and mother. The ending of that marriage catapulted her into the challenging role of being a single parent. She worked as a classroom music teacher and private piano instructor while continuing to raise three lovely daughters. Later she became a licensed massage therapist and left the classroom to build a successful private practice. A second marriage came and went, and drawing on the evolving inner consciousness which accompanied her various life transitions, Laura began to share her insights through spoken and written word.
With the number of decades lived now exceeding that which can be counted on one hand, Laura finds that life continues to grow ever more engaging. After closing her massage therapy practice in Kentucky, she followed her life-long instinct of "belonging" in New England rather than in the central U.S., and made the leap of relocating to Maine.
She enjoys writing and has rediscovered her passion for painting and illustrating. She spends days exploring the natural beauty around her, and welcomes the serendipity of meeting new friends. Laura takes delight in her grandchildren and visits them as frequently as she can. Currently she is the author/illustrator of eight independently published books. Laura is also a voice artist and a practitioner of shamanic healing.